Awarding a blue badge for a Twitter Blue subscription is no longer on the agenda. Scheduled for November 29, the return of the function has been postponed by the new boss of the platform.
Don't wait any longer for November 29. After the chaos caused on Twitter by the paid certification, the function will not return at the end of the month as planned. Elon Musk has decided to suspend the allocation of blue badges to users opting for the eight-dollar-per-month subscription.
"The relaunch of the blue verification badge is postponed until it is certain that the impersonation is stopped," the billionaire said in a tweet.
Possible color change
Implemented on the evening of November 9, the awarding of certification badges to Twitter Blue subscribers had caused an unprecedented wave of identity theft. So that such a mishap does not repeat itself, the new boss of the company mentioned the possibility of setting up a differentiation by color.
This distinction by color recalls the attempt put in place to identify the accounts certified by their nature and those certified by their subscription. An "Official" label has been created and is displayed on the profile of accounts that have already obtained their verification badge. This option did not seem to convince Elon Musk who announced "to have killed" this mention at the beginning of the month. Yet it is still visible.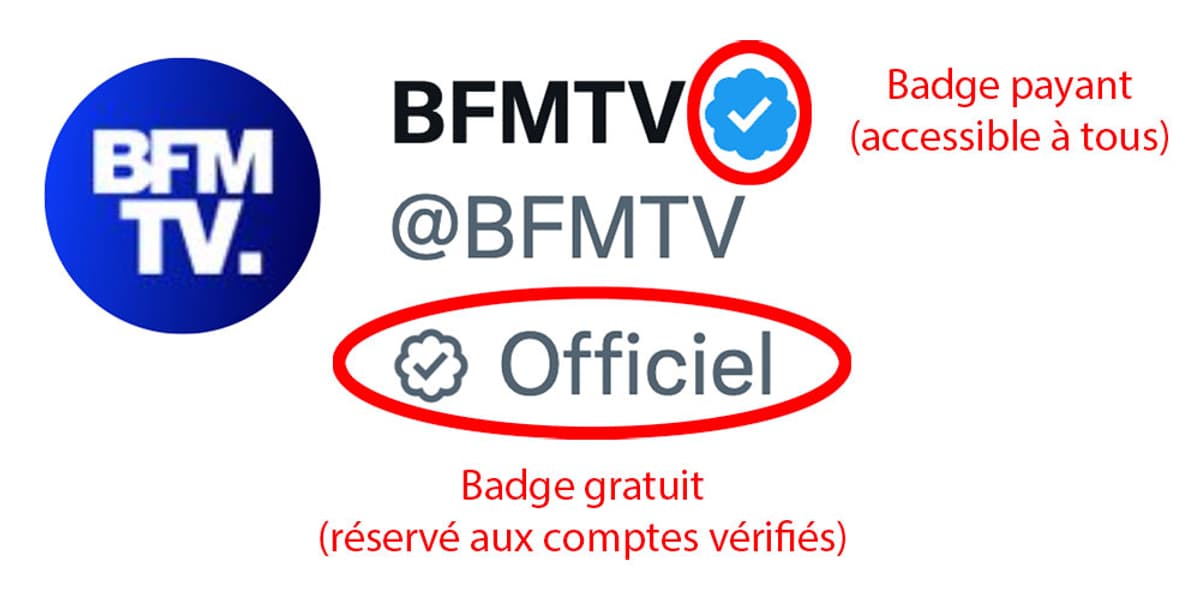 Faced with these various changes, users have found themselves confused by many accounts impersonating other users. Tech&Co then helped you to distinguish the real accounts from those of usurpers. A technique that still works today to try to see more clearly on the social network.